We design and manufacture Customised Visual Management Display Boards & Safety Storage Solutions to help your staff comply with your safety programme and help create a safer working environment.
Our bespoke Boards, Signage & Storage Solutions can be:
Dry-wipe, Magnetic or both
Free standing, fixed or portable
Any shape and size
Customised to include your logo and messaging
Laser engraving for your bespoke messaging
All boards are manufactured to the highest standard and are suitable for all industrial / clean room work environments.
Listed below is a brief overview of the Customised Visual Management Display Boards & Safety Storage Solutions that we offer:
KPI, SLD, 5S, SQD, Problem Solving & Visual Status Boards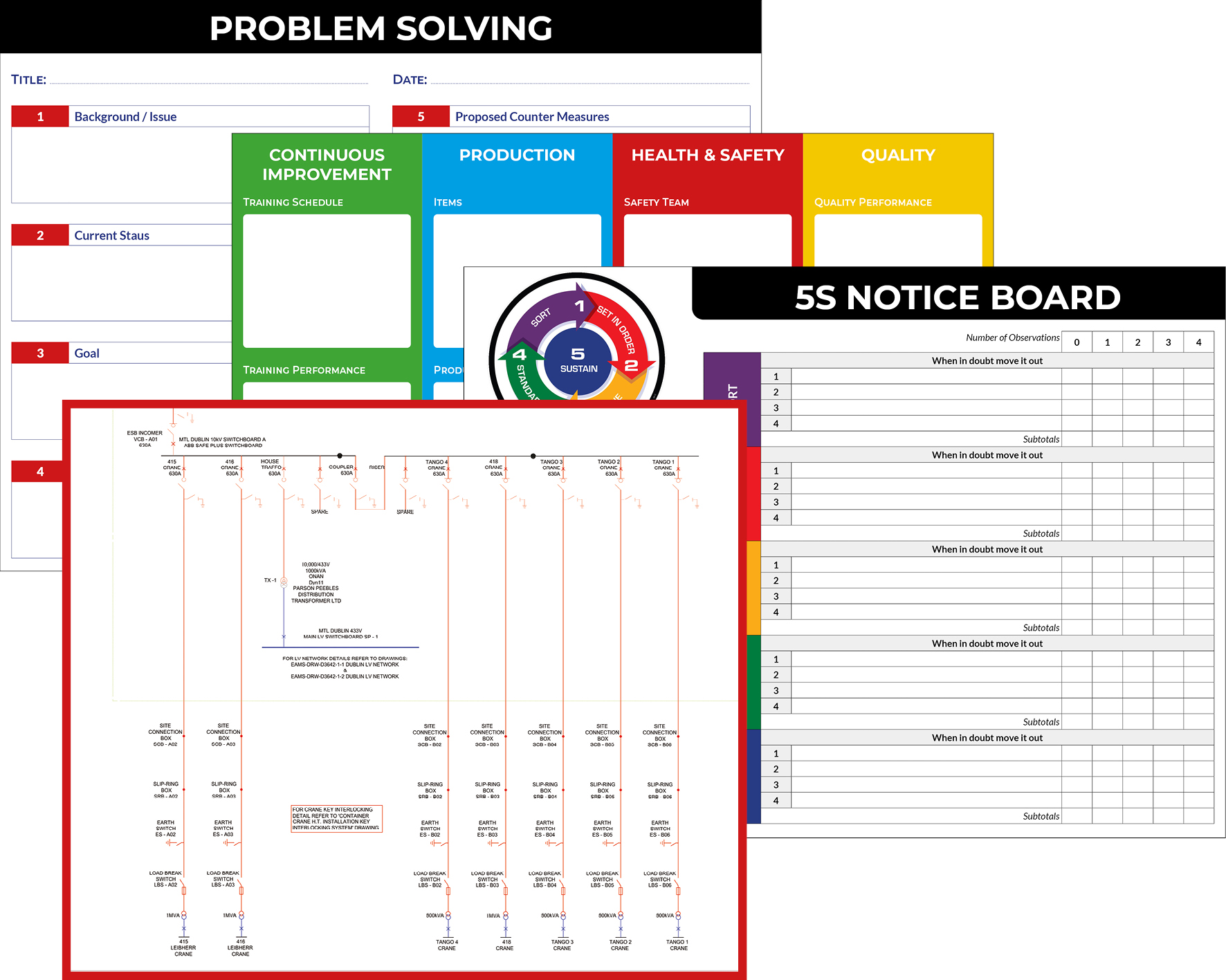 We can custom design a variety of specialised visual management display boards including KPI Boards, SLD Boards, 5S Boards, SQD Boards, Problem Solving Boards and Visual Status Boards. These boards provide a visual representation of the status of ongoing projects and activities, highlighting successes and areas that need improvement. Custom designed and tailored to the specific requirements of your workplace, these boards can help you to streamline processes, increase overall efficiency and drive continuous improvement efforts.
Housekeeping
/ Maintenance
Housekeeping and Maintenance Boards are essential for keeping work environments clean and well organised. These custom made boards can help provide an easy-to-use system for organizing cleaning schedules, maintenance tasks and safety procedures within your organisation. They can also be used to track inventory, manage equipment and tools, and communicate important information to employees. Available in any shape or size and in a range of materials, these boards are fully suited for industrial and clean room work environments.
Standard Operating Procedure (SOP) Displays
Our bespoke SOP Display Boards enable you to ensure that your Standard Operating Procedures (SOPs) are followed correctly in the workplace. These displays can be tailored to the specific needs of your business, and can include step-by-step instructions, checklists, and visual aids to ensure that employees understand and follow all procedures. Custom designed SOP Display Boards can be created in a variety of formats and can be placed at strategic points throughout your workplace, to ensure that employees have easy access to the information they need.
Machine Specific
Procedures (MSPs)
We can custom design Machine Specific Procedures (MSPs) to your specific requirements and suitable for industrial and clean room work environments. These MSPs can help to minimize the risk of accidents or errors by providing clear and concise instructions for operating machinery and handling materials. They are also beneficial in ensuring that processes run smoothly and products meet the required standards. With our tailor-made MSPs in place, you can be confident that your operations are being carried out correctly.
Lockout Tagout
(LOTO) / COHE
Our Lockout Tagout (LOTO) / COHE Boards provide a visual management system that makes it easy for workers to identify and locate Lockout Tagout Equipment when needed. Tailored to your specific requirements, these customised boards offer a unique solution to enhance your workplace safety while providing a clear, organized system for your LOTO procedures. These boards also serve as a visual reminder to employees to properly lockout and tagout machines or equipment before servicing or maintenance. Available in dry-wipe material, magnetic material, or a combination of both these boards can be any shape or size, free-standing, fixed, or portable.
Health
& Safety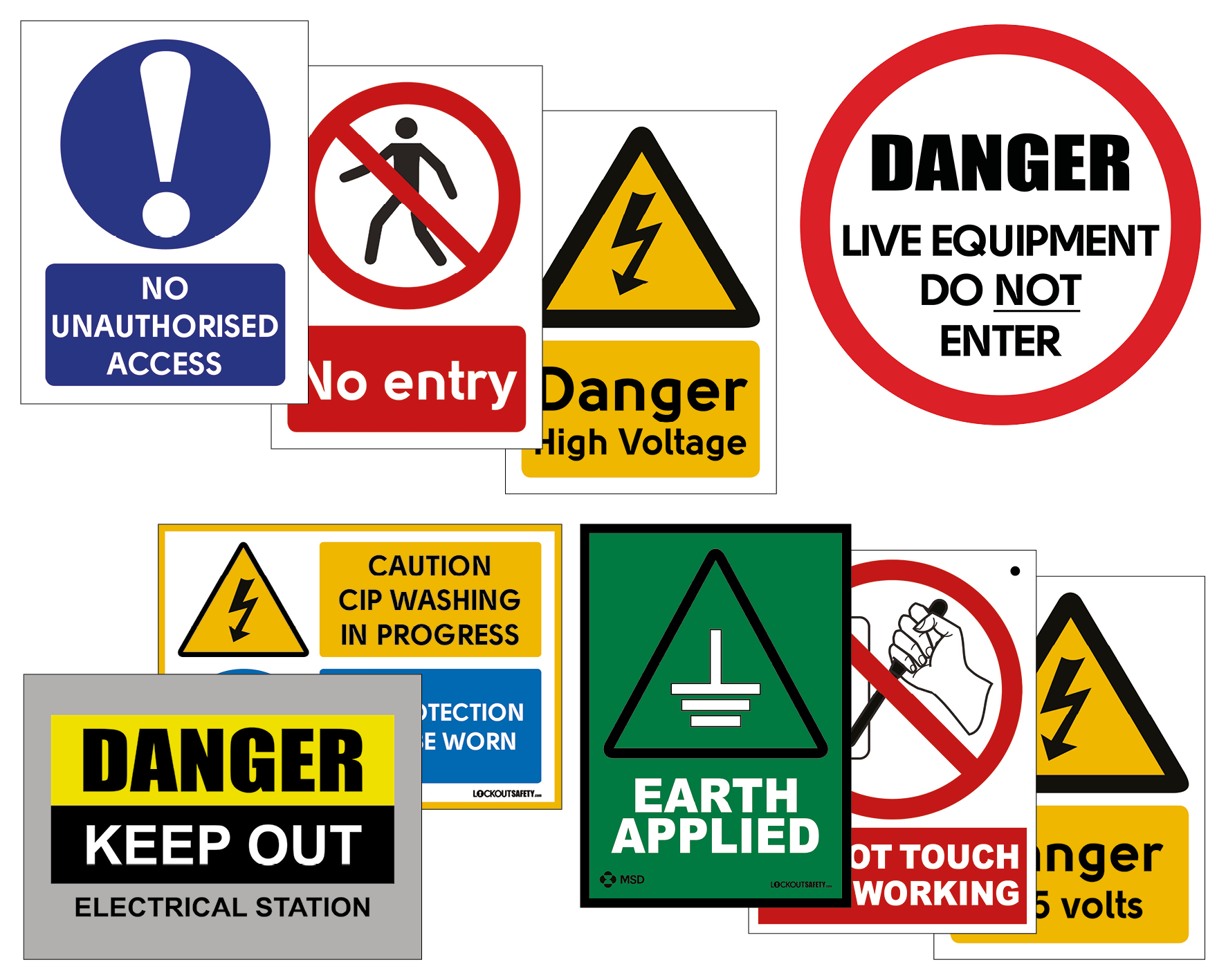 Health & Safety Signage is an essential tool for ensuring workplace safety and preventing accidents. Our bespoke Health & Safety Boards are designed to help you provide clear and concise information and warn employees, visitors and the public about potential hazards. These signs are highly visible and use universally recognised symbols and imagery to communicate important safety information. All of our Health & Safety Boards are 100% bespoke, designed to suit your requirements, highly durable and suitable for both indoor and outdoor use.
For further information on any of the
Customised Visual Management Display Boards & Safety Storage Solutions
that we offer please email us or call us on 057 866 2162.