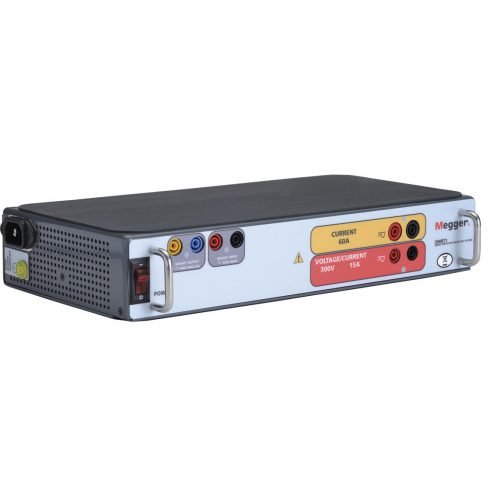 As a stand-alone unit the SMRT 1 has the ?smart? combination of high compliance voltage and high current to test electromechanical, solid-state and microprocessor-based overcurrent relays, including voltage controlled, voltage restraint and directional overcurrent; test under/over voltage, single-phase impedance, single-phase power, directional, synchronizing, auto-synchronizing, negative sequence under/over voltage, current balance, frequency, volts/hertz, reclosing, thermal, and various other relays.
The SMRT1 test system has the ability to be manually controlled with Megger?s new Smart Touch View Interface? (STVI). The STVI, with its large, full color, high resolution, TFT LCD touch screen allows the user to perform manual, steady-state and dynamic testing quickly and easily using the manual test screen, as well as using built-in preset test routines for most popular relays.
Small, rugged, lightweight and powerful
Operate with or without a computer
Intuitive manual operation with Smart Touch View Interface
High current, high power (75 Amps/400 VA rms)
Network interface provides IEC 61850 test capabilities
Fully automated testing using AVTS software
Not exactly what you are looking for? Contact us with your exact requirements, we?re happy to help.