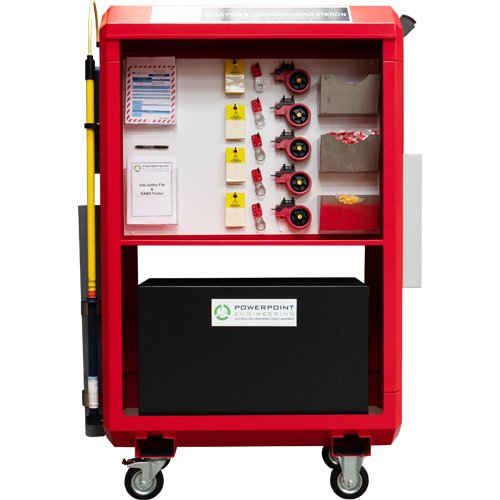 The LOTO & Commissioning Station is a dual-sided,multi purpose storage solution ideal for Data Centre environments or Electrical Substations. The waterproof powder coat with anti-corrosive undercoat always the Station to be used indoors or outdoors and forklift Skids allow for easy transportation. The Station complies with EN 1276, EN 13704, EN 14476, and EN 1500.
Dual-sided LOTO & Commissioning Station
Multi-purpose storage backboard
Durable wipe-clean surface
Can be customised to include company logo, laser engraving & safety products
Weatherproof design, suitable for external use
If you have any queries on this product, you can email us or contact us at 057 866 2162
LOTO & Commissioning Station Datasheet
For additional technical details about the LOTO & Commissioning Station please refer to the product datasheet.